Our Leaving Hospital work is shortlisted for a national award
Our Healthwatch has been shortlisted for a national award for our work to improve the way patients are discharged from hospital.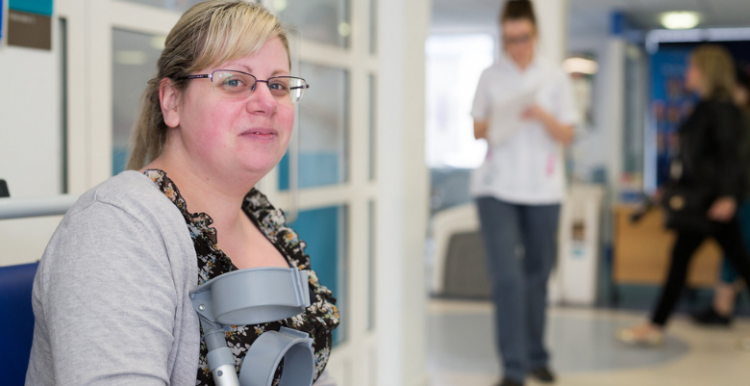 Our Leaving Hospital during Covid-19 report – published last December – highlighted the experiences of local patients, and their families, during the pandemic.
It called on our local hospitals and councils to make some big changes – including better communications, information and support – so that the discharge process works better for people.
Improving the experience for patients and families
Since then, health, social care and community organisations have been working together on a series of pilot projects aimed at making discharge a better experience. 
"Our report reinforced the need for some significant changes to a very complicated system that brings together various health and care services," said our CEO Sandie Smith.
"As well as resulting in practical outcomes – like new information leaflets for patients – there's a commitment from hospitals and local authorities to look long term at the system and really understand what matters to patients and their families.
"I'm pleased to see these on-the-ground pilots underway and that patients' experiences and feedback are central in shaping these improvements."
Award recognition
Our report and subsequent work has now been recognised in the Healthwatch Network Awards.  These are run by Healthwatch England and showcase teams making positive change to local health and care services.
I'm delighted that the project – and the work of our volunteers who carried out all the interviews – has been recognised.
We are one of only 30 local Healthwatch out of 152 across England to be in the running for one of the awards.
We find out whether our award bid has been successful in early November.
Share your leaving hospital experiences
Have you – or someone you care for – left hospital recently?
Please keep sharing your experiences with us and tell us what's gone well or what needs improving.
What you tell us is anonymised and passed back to our local NHS and care services so they can improve how they care for us all in these difficult times.
0330 355 1285
0752 0635 176