The new Integrated Care System (ICS) can and should do health and care services differently
Healthwatch Deputy Chair Philippa Brice reflects on our Championing Access Health and Care Summit. And how the new NHS structure is an opportunity to involve people in developing services that work better for everyone.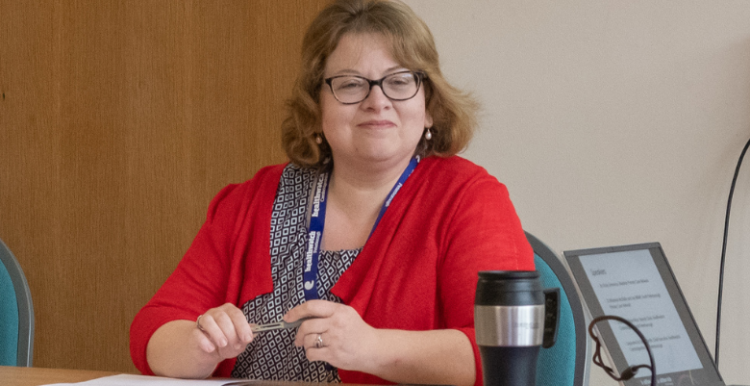 It was a great pleasure to join the Championing Access event earlier this month, and in particular to meet such a wide range of local people and service providers. I chaired two workshops on Help while you wait, where we heard from two different personalised care approaches operating in the South and the North of the region.
In the Meridian Primary Care Network, they have developed a pioneering Worthwhile Waiting programme that helps people waiting for operations to maintain and improve their mental and physical wellbeing. In the South Peterborough Primary Care Network, they have been running a trial offering targeted support to a sub-group of people who have high levels of GP visits.
Both programmes involve engaging with individuals to understand their particular needs, identifying the best activities and opportunities to help meet these needs, and collecting data that clearly demonstrate the results: much happier and healthier patients.
During the day, we heard some really good ideas for how the new Integrated Care System (ICS) can and should do health and care services differently. As Healthwatch Chair Stewart said, the ICS is a real opportunity to solve the current problems of increasing health inequalities, helping to prevent disease, and keep local people happier and healthier.
Central to this will be a culture change that embeds partnership working to design and deliver new and better approaches, as emphasised by Healthwatch England's National Director Louise Ansari. This was also recognised by the new ICS Chair John O'Brien, who agreed that working out how to increase influence and control for health and care service users was an important priority.
Overall, the day showed me that there are plenty of great ideas and good practice going on out there, and a genuinely shared vision for how local services should meet people's needs.
The key to success will be making the effort to keep engaging with people on the ground and making sure that their views and priorities shape what the ICS does.
Our Healthwatch  will continue to play a critical role in helping to deliver this – and the more we hear from local people, the better we can reflect these views and make sure they count.