Written statement of action for SEND services in Peterborough
Inspectors from the Care Quality Commission and Ofsted have issued a written statement of action following a visit to services for children with special educational needs and disabilities (SEND) in Peterborough.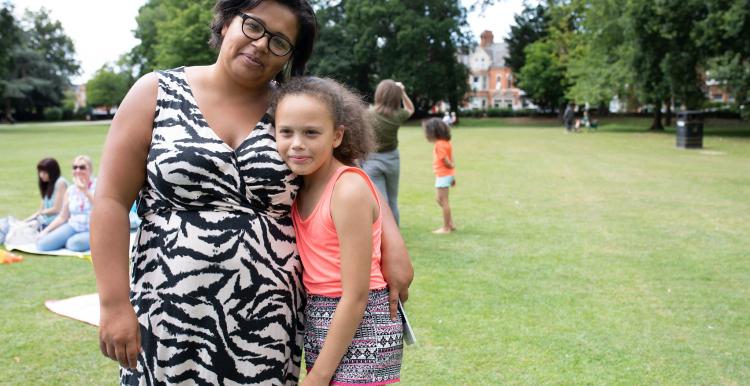 The inspection took place in June and involved interviews with children and young people, parents and carers, as well as officers from Peterborough City Council and Cambridgeshire and Peterborough Clinical Commissioning Group (CCG).
The SEND report says that there are significant areas of weakness in the local area's practice, which includes delays implementing reforms. Since 2016, progress towards implementing the reforms has gained momentum, but there is still much to be done.
Inspectors said, 'many parents and carers are not clear about what support is available and effective communication is a continual source of frustration for parents, carers and leaders.'
One of the strengths of the local service is in how it involves children, young people, parents and carers in developing and improving services.
Family Voice Peterborough
Family Voice Peterborough, who represent the views of parents and carers for children with disabilities and special educational needs, told us they were unsurprised by the report.
Louise Ravenscroft, Chief Operating Officer, said: 'These findings will give us new impetus to carry on the work we are doing to ensure that outcomes improve for children with SEND.'
'The inspectors found that as a forum we are doing a good job in challenging the local area leaders and have been an active participant in co-producing services and provision for children with SEND.'
Peterborough City Council
We spoke to Peterborough City Council who told us that inspectors identified a host of strengths in the services provided as well as areas for improvement.
Councillor Lynne Ayres, cabinet member for children's services, education, skills and the university for the city council, said:
'It is of paramount importance that we strive to provide the best service possible for children and young people with special educational needs and disabilities.'

'Inspectors found that their concerns were of no surprise to leaders and that actions to address many of the weaknesses are in place. They also said that many of the actions are at the early stages of implementation and it is therefore too early to see the impact.'

'Making the changes that we know we need to, with the funding that we have available, is undoubtedly challenging. We simply don't receive the funding that we need from the government to provide SEND services and we are not alone in this, many other councils are painting a similar picture.'
Fairer funding
Peterborough City Council was one of many signatories on a recent letter to the government from Family Voice raising concerns about current funding levels for SEND services.
The letter refers to 'serious concerns over the effects that budget constraints are having on children, young people and their families'.