Public consultation on raising the age for free NHS prescriptions
Your views are wanted on Government plans to change the upper age for free NHS prescriptions.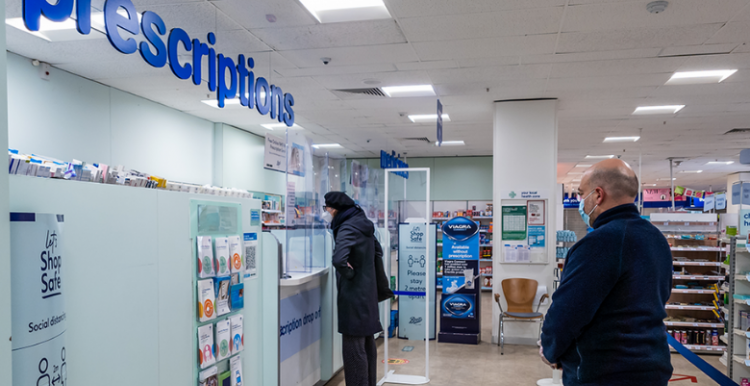 Currently, people receive free prescriptions when they turn 60.
But the Department of Health and Social Care wants to align this with the state pension age (SPA), which is currently 66. 
The first option put forward is to raise the qualifying age to the SPA for everyone. This would mean that following changes to the Charges Regulations, people aged 65 and under would have to pay for their prescriptions until they reach the age of 66, unless they qualified for another exemption.
Option two is to raise the age but introduce a "period of protection" .
This means that people aged 60-65 would continue to get their free prescriptions.But those aged 59 and under would have to pay until they reach SPA - unless they qualify for one of the other exemptions.
A public consultation is now underway and people in Cambridgeshire and Peterborough are invited to have their say.
Read More
Find full details of the consultation, the options being considered and who is likely to be most affected if the change happens, on the Government website.
How to give your views
Alternative formats
If you want to give your views but need an alternative format, send an email to: 
Give your views using Easy Read version 
If you do not have internet or email access, you can write to:
Prescribing Policy and Charges Team
Department of Health and Social Care
Floor 2, Area G, Quarry House
Quarry Hill
Leeds LS2 7UE
Closing date for your comments
Send in your responses to the questions by 11:45pm on Thursday 2 September 2021.
Next steps
The DHSC will collate and consider all responses to this consultation and will make a recommendation to the Secretary of State for Health and Social Care.
A decision about whether to go ahead with the proposed changes will be made. And if so, which options set out in the consultation will be implemented.
The outcome of the consultation will usually be published within three months of the consultation closing date. This decision should be due by early December 2021.