Improving GP websites – our reports spark action
Over the last year, we've been pressing for improvements to GP websites to make them easier for patients to access and find essential information. And at our November Board Meeting we heard action is being taken by our Clinical Commissioning Group.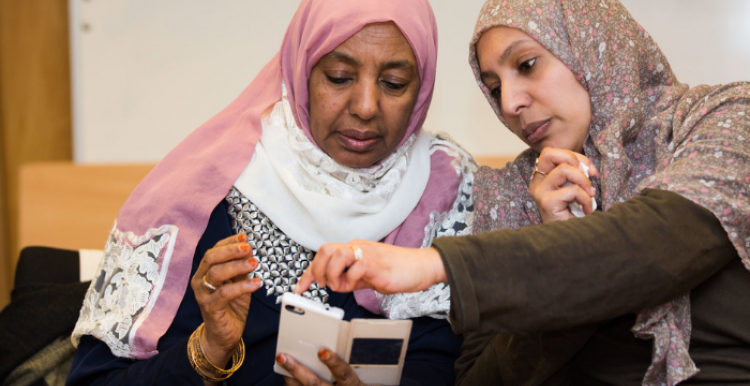 Last year we audited all 98 GP websites across Cambridgeshire and Peterborough and published the findings in our Giving GP websites a Check-up report 
We made a series of recommendations aimed at improving accessibility and to to make it easier for patients to find essential information.
And this week we put out an update after returning to a sample of those sites to see if things have improved in line with our recommendations and public sector accessibility guidelines.
Good news as we publish our update
Our update, presented to our Healthwatch Board this week, shows that, generally, progress has been slow.
However, our Board also heard that action is being taken by our local Clinical Commissioning Group which plans and buys NHS services in our area.
It is moving forward on our recommendation to create a standard template for GP websites. And it has applied to the NHS for money to develop the idea.
If successful, we will work with them on the project – advising on accessibility and and making sure that the template is fit for purpose, and that surgery staff have the skills and time to get their sites updated.
Meanwhile, we continue to flag the need for changes to make sure patients have up to date information about GP services that is easy to find, understand and accessible to everyone, including disabled people and those with sensory loss.
Making websites easier for patients to use
Our original report checked how easy it was to find key information that was up to date, clear and easy to understand.
We made some recommendations about how surgeries can:
Make it clearer and easier for patients to make appointments and complaints.
Explain where people can get support to help them voice their concerns or get redress, if needed.
Present information in different ways and formats so that people with sensory loss or disabilities are able to access it in a way that works for them.
What we found on our return visits
In May and June this year, our volunteers logged back on to 23 websites – covering 44 Cambridgeshire and Peterborough practices – to check for updates.
Overall, while we have liked to have seen more progress, we are mindful of the huge pressures our NHS services are under.
Finding our way round the sites
In some cases, website layout had improved making it easier for visitors to find their way around.
But some important information was still remained hidden in different pages or difficult to understand.
Fewer than two out of three sites had the latest Covid information and only 14% of pop-up information was dated.
Half the websites had information about Patient Participation Groups but most was out of date and did not explain what PPGs do. 
Appointments and complaints
Most people said it was easy to find out how to make a telephone appointment with the surgeries. But it was harder to find out about face-to-face sessions.
Three out of four of our volunteers were able to find out how to raise a concern about their care or make a complaint. 
All websites should now be complying with public sector guidelines to ensure that website visitors with additional needs are able to access information in a way that works for them.
While some of the GP websites we revisited had an overlay or widget to make changes to improve accessibility, less than one in three of our volunteers found good examples of accessible design.
Next steps
We know some practices are continuing to work on their sites and we encourage all GP services across our area to do the same.
We are sharing and discussing our update findings with Healthwatch England, NHS England and Improvement, the Local Medical Committee (which represents GP practices across Cambridgeshire and Peterborough), and with Cambridgeshire and Peterborough Clinical Commissioning Group to raise awareness of the need for change.
Other local Healthwatch have carried out website audits and made recommendations that are broadly similar to ours. We are therefore recommending that NHS Digital – the national data and technology partner for the NHS – considers producing a best practice template model for standardising GP websites.