Have your say on eligibility for patient transport
Your views are wanted in a public consultation on eligibility for non-emergency patient transport services.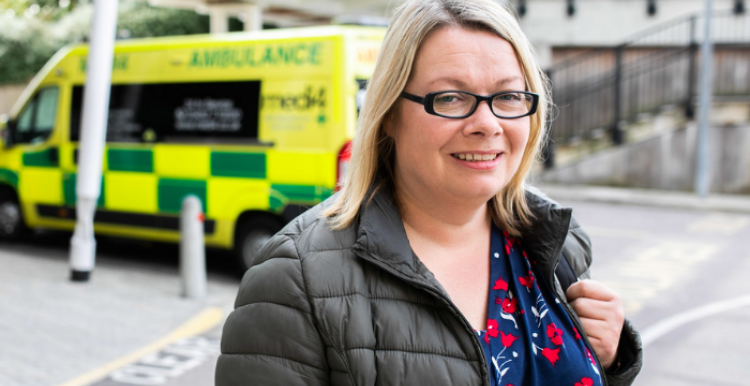 While most people can manage journeys to and from healthcare appointments on their own, some need additional support. These people are often older, disabled or living with a long-term condition.  
Non-emergency patient transport services (NEPTS) are NHS-funded.  And take patients with a medical or severe mobility need to and from diagnostic and treatment appointments at NHS hospitals, treatment centres and other similar facilities (but not GP appointments).
In our area, they are currently provided by  the East of Angland Ambulance NHS Trust.
Why eligibility is changing
NEPTS have recently been reviewed by NHS England and NHS Improvement, which looked into concerns that access to these services is not consistent across the country.
This has left patients and families unclear about whether they could receive travel support, leading to access inequalities, confusion, and deteriorating health conditions.  
They listened to local Healthwatch across England who shared the experiences of local people using these services and about the transport difficulties people have in getting to and from health appointments generally.
Our Healthwatch passed on what people in Cambridgeshire and Peterborough have told us.
Patient groups and charities, transport providers, healthcare providers and commissioners also got involved to help develop clearer and updated guidance on who is eligible for NEPTS.
Changes planned thanks to your feedback
Out of the review, a report on how to improve NEPTS has been published.
Big changes are planned, including giving transport support to every patient making journeys for kidney dialysis.
Give your views on the new plans
Earlier this month, a public consultation was launched asking patients, carers and social care service users if they agree with, and understand, the proposed new guidance.
It spells out eligibility criteria for those with a medical, mobility, safeguarding, cognitive or sensory need and also looks at how to make NEPTS more responsive and sustainable in the future.
Give your views by 25 October 2021 in the online consultation.
Tell us your NEPTS experiences
Do you use non-emergency transport services?
We'd like to hear how they are working for you in Peterborough.
Your experiences help to improve care and it only takes a few minutes to share them using our online feedback form. We have a BSL version too.