Are you on a hospital waiting list?
It's an anxious, unsettling and frustrating time for many local people who are having to wait for non-urgent treatments and procedures as well as appointments and tests.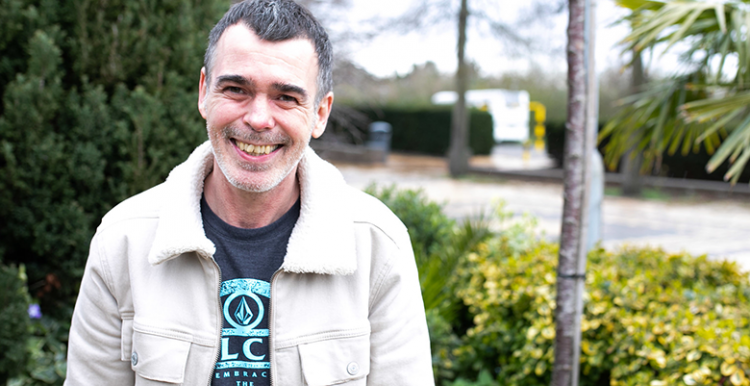 And tough decisions on delays are having to be made at hospitals across Cambridgeshire and Peterborough.
It will take time to bring services back to pre-Covid levels because social distancing and safety rules mean fewer patients can be seen.
In addition, NHS staff are returning to their posts after being redeployed in the second wave of the Covid-19 pandemic. And it's important that they have time to rest and recuperate too.
So it's going to take time to restore local services – and deal with the backlog. And, as a result, many people are having to wait longer.
How are you coping with the wait?
Our Healthwatch wants to hear how you're coping – so please share your experiences with us.
Tell us what the wait has been like for you – or a loved one or someone you care for.
Are you getting all the information you need to help you stay safe and well while you wait?
Is a local group or voluntary organisation giving you support to manage the wait?
Do you know what to do if you become unwell?
What could make the wait easier for you?
We'll share what you tell us with NHS decision-makers so that they understand what's important to local people who are waiting.
How local NHS lists are being managed
Our hospitals say they are regularly and carefully reviewing their lists and continuously risk-assessing patients who are waiting.
Priority is going to people with the greatest clinical need, rather than time spent waiting.
The foundation trusts managing our hospitals acknowledge the disappointment, frustration and anxiety for everyone waiting.
And they say they are making sure the patients know what to do and who to contact if their condition gets worse.
Guidance for waiting patients
Get help immediately for any signs of urgent health problems such as a heart attack or cancer. Don't wait – the NHS is here for you. 
Call 999 in a medical emergency. This is when someone is seriously ill or injured and their life is at risk.
Call NHS 111 if you urgently need medical help or advice but it's not life-threatening. 
If you are in mental health crisis get support 24 hours a day, 7 days a week, by calling NHS 111 and selecting option 2. In Wisbech call 111, then select option 1 and ask to be put through to the First Response Service.
Service updates and advice
Addenbrooke's Hospital/Cambridge University Hospitals
Letters are going to patients waiting for an appointment, procedure or test for longer than normally expected.
CUH says it is doing all it can to restart its services in a safe way.It will take time to bring services back to pre-pandemic levels.
While urgent care continues to be provided for everybody who needs it, difficult decisions have to be made about delaying non-emergency operations, outpatient appointments and investigations. 
Care is being prioritised for those who may suffer serious harm if they're not treated soon. 
The CUH website has information about what to do it you have concerns about your health condition.
CUH website: https://www.cuh.nhs.uk/visiting-our-hospitals/waiting-times/
---
Cambridgeshire and Peterborough NHS Foundation Trust
As things improve and more people get vaccinated, services are working through operational plans to get services restored as soon as possible.
Many CPFT services have continued to accept and triage referrals throughout the year. And the trust says it is continuing to take new referrals and is working hard to restore services and see patients as quickly and safely as it can.
Staff will be "working tirelessly to reduce delays but please bear with as it will take some time to return to pre-COVID positions".
If your circumstances change, follow the advice given by the staff who handled your referral and/or follow the information in the guidance panel above.
CPFT website:https://www.cpft.nhs.uk/index.cfm?page=covid-information
---
Hinchingbrooke Hospital and Peterborough City Hospital
Most NWAnglia FT services are now open, however the pause to services earlier in the year means waiting times have increased.
The hospital trust says it is working through the backlog as quickly as it can.
Letters are going to patients waiting for treatment explaining what to do if they are worried about their condition or if their symptoms have get worse.
The hospital trust is developing videos in different languages to help patients while they wait. In the meantime, its website has guidance and options on who to contact if your health changes or you become worried about worsening symptoms. These cover outpatient and diagnostic appointments, surgery or outpatient procedures.
NWAngliaFT website: https://www.nwangliaft.nhs.uk/patients-and-visitors/covid-19-information-relating-to-waiting-times/
---
Queen Elizabeth Hospital, Kings Lynn
Routine tests and treatments are restarting in a way that keeps people safe – through social distancing and infection control measures.
Prioritising patients waiting for cancer or other urgent surgery
And working hard to reduce the longest waiting times as soon as possible.
QEHKL website: http://www.qehkl.nhs.uk/Coronavirus.asp
---
Royal Papworth Hospital
Emergency surgery/procedures have remained open throughout the pandemic – including "urgent" heart transplants, heart attack treatment and insertion of coronary stents.
Patients waiting for elective (planned) operations and procedures are being given a point of contact at the hospital to report to if symptoms get worse – either more severe or more often.
Those adversely impacted by waiting longer, will be booked in.
If you are on the RPH waiting list and begin to feel unwell at any point, contact your GP (or call 999 in an emergency). 
Seek help immediately for any signs of a heart attack or lung cancer.
RPH website: https://royalpapworth.nhs.uk/coronavirus
Need information or have a concern?
Get in touch with our Information Service for advice and useful contacts at local support groups and voluntary organisations.
We can also let you know what your options are if you have a concern or want to complain about local services.