Getting the most out of online and telephone appointments
Our Healthwatch supported a national study into people's experiences of online and telephone consultations.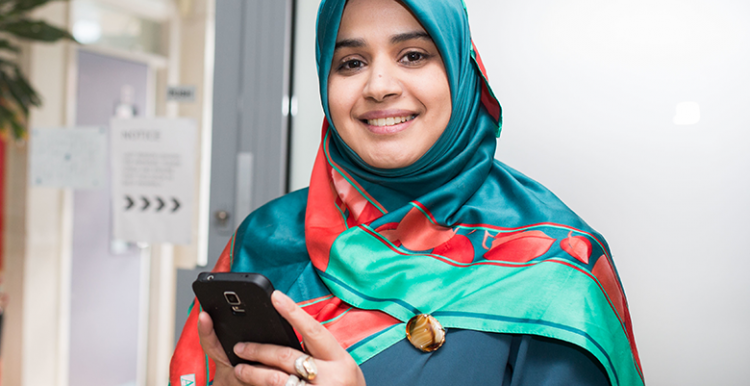 And the findings of the report - The Doctor Will Zoom You Now - can help everyone get the most out of these appointments. 
Working with National Voices and Traverse, Healthwatch England have put together some tips on how to get the most out of the virtual health and care appointments both for patients and health and care professionals.
Top tips for patients
Ask for a time slot for when your remote consultation will take place

Let your health care provider know how you prefer to talk by phone, video or in-person
Find somewhere quiet and confidential and, if this isn't possible or is tricky, make this clear when you are making your appointment
Start with a phone call if you're not confident with video technology
Ask for help if you need it and, if possible, do a practice run with a friend
Take some time to prepare in advance, consider what you want to say and key questions you would like to ask
Ask your health care provider to summarise the next steps at the end of the appointment
Remote consultations can be useful for routine appointments or ongoing care with a health care practitioner
Not all appointments are suitable for remote consultations, if you would like to see someone in-person please say so
Have you had an online health appointment since lockdown started? 

NHS and social care staff are doing everything they can to keep us well during these challenging times, but there might be things that can be improved.

Your feedback - both good and bad - can help improve services.
Top tips for health and care professionals:
Provide a precise time window for appointments

Check that the person is in a confidential and safe place to have the phone or video call
Understand the person's level of confidence using technology and give people a choice of how to communicate
Proactively check what the patient needs, clarify what is happening next and who is responsible for the next stages of care
Slow down the pace of the consultation, demonstrate active listening
Use the chat function in video calls to make the appointment more interactive, share links to information or summarise next steps
Don't ask people to provide information you already have access to
Give guidance about how the appointment will work, offer demonstrations, provide an opportunity for a test run/provide some training
Seek feedback about peoples' experiences and use this to improve the service
What people said
Read the findings from the report that looked into people's experience of virtual consultations as they rapidly increased as a result of the Covid-19 pandemic.