Community Values Panel helps NHS
A unique approach to tackling funding issues in our local NHS has been highlighted in our newly-published Community Values Panel reports.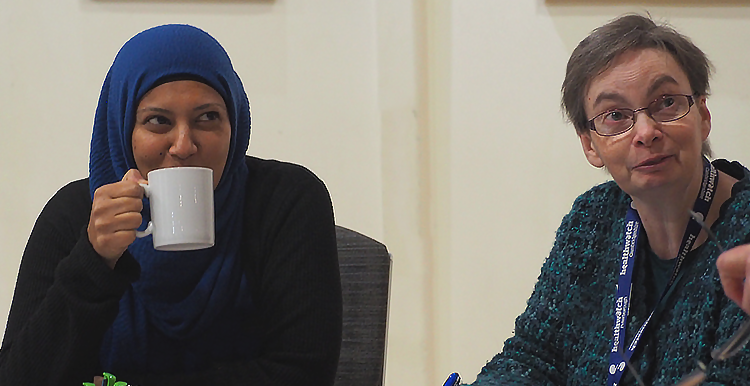 The panel was organised by our Healthwatch for the Cambridgeshire and Peterborough Clinical Commissioning Group (CCG), which plans and buys health services in our region. 
It brought together a diverse and representative mix of 30 members of the public from across Cambridgeshire and Peterborough to give their views on local healthcare funding.
The panels debated two key issues: the availability of over the counter medicines on prescription; and emergency and urgent care.
Now, the reports from the panel sessions will be considered by the CCG as it makes tough decisions about reducing its £75 million overspend. 
The panel was a part of the CCG's Big Conversation asking people:
What they value most, and
What changes could be made to the way people access and use health services.
Over the counter medicines
The first panel helped the CCG think about whether people should still be able to get over the counter medications on prescription.
The CCG told the panel that they spent £117 million on prescriptions in 2018 for people in Cambridgeshire and Peterborough. This included £5.3 million on medicines that people could have bought without a prescription.
Over the counter medicines on prescription
Over half of the panellists thought GPs should not prescribe medication that can be bought over the counter. 
They wanted to see people take personal responsibility for their health. But said there was a need for better education and information to help people do this.
Urgent and emergency care
The second panel helped the CCG think about care in our Accident and Emergency Departments (A&E).
The CCG wanted to know if people should be redirected to other NHS services if they arrive at A&E but do not need emergency treatment.
Urgent and emergency care
The panellists wanted those most in need in A&E to be seen first.
And all of them thought that it was OK to redirect people to other services if they turned up at A&E but did not need emergency services.
Our Chair, Val Moore, said,
"This approach is unique because we brought people together who matched the makeup of Cambridgeshire and Peterborough. They took time to look into the topic as a group and think about what matters most – the community values – on topics that the CCG is concerned about."
What happens next?
The two Community Values Panel reports will be looked at by the CCG as part of the Big Conversation findings at their Governing Body meeting next week.
This meeting is open to the public and you are welcome to go along and listen to the conversation.  
Our Healthwatch will be at the meeting. We'll be championing the views of local people and looking at how the CCG plan to use what people have told them.
Jessica Bawden, Director of External Affairs & Policy at Cambridgeshire & Peterborough Clinical Commissioning Group, told us,
"The BIG conversation was designed to help the CCG better understand what matters most to the local community.

We are grateful to Healthwatch Cambridgeshire and Peterborough for setting up the community values panels to allow us to explore some of the issues in the BIG conversation in much more detail.  It allowed a focussed look at two very important areas of work, and the subsequent reports provide useful detailed feedback to support future commissioning decisions.

We would also like to thank the panel members for their honesty, enthusiasm and commitment to the work we are doing ensure that we can continue to deliver good quality services within the resources available to us."