Call for bids to undertake Healthwatch perception survey
Our Healthwatch wants to commission an organisation or sole trader to undertake a perception survey to find out how aware of our work local people are. And to hear people's ideas to improve our service in Cambridgeshire and Peterborough.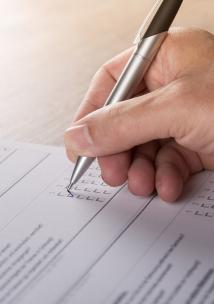 We are currently refreshing our five-year strategic plan and are looking for a provider to carry out an awareness and perception survey of stakeholders to inform the refresh process. 
Refreshing our strategy   
Our existing strategy runs from 2020-25 and so a mid-term refresh is due, particularly as the environment has significantly changed since the strategy was agreed in 2020.
As part of our refresh we want to undertake a stakeholder awareness and perception survey.
The work required
The proposed survey is short and includes five questions including quantitative responses and a final free text 'tell us more' question, plus a small number of additional demographic questions. 
It should be completed by a suitable demographically diverse adult population from within Cambridgeshire and Peterborough. Tenders should explain how this will be achieved. 
The successful bidder will finalise the survey questions in agreement with the Healthwatch leads and ensure delivery of not fewer than 150 and not more than 350 responses.
They will also collate, analyse and present the survey findings back to Healthwatch.
Ideally, the survey period will run between September and early October 2022, with a final report produced by the end of October.
Please submit your tender to carole.rose@healthwatchcambspboro.co.uk by midday on Monday 15 Aug 2022