Be our new Engagement Manager
We are looking for an experienced manager to lead our engagement team and help us find out what local people think about the health and social care services they use.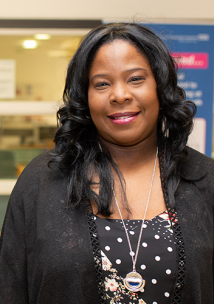 Engagement Manager
£28,122, based at our Huntingdon or Peterborough office.
You'll be leading our engagement team and managing a range of activities across Cambridgeshire and Peterborough. 
You will have:
An excellent understanding of how health and social care services are commissioned and delivered
An awareness of key local issues in health and social care, and a detailed knowledge of the local voluntary and community sector
A thorough understanding and use of community engagement techniques, especially in relation to engaging 'hard to reach groups'
Outstanding communication skills and the ability to build relationships with a range of people
Strong organisational and planning skills and proven success in delivering work personally (and through others) to tight deadlines
Willingness to travel to locations within Cambridgeshire and Peterborough will be required as part of the role.
More information about the role and the person we are looking for can be seen in the job profile below.
For an informal chat about this role, speak to Caroline Tyrell-Jones our Communities Programme Manager on 0753 929 5865 or email caroline.tyrrell-jones@healthwatchcambspboro.co.uk. 
Download the Engagement Manager Job Profile to find out more about the role. 
And complete the online application form below. 
Apply by 9am Monday 7 December 2020
Interviews week beginning 14 December 2020
Note: This post is normally office based, but due to the coronavirus pandemic, all our staff are currently working from home.