Looking after your mental health
With so much about our physical health in the Covid 19 spotlight, it's important to look after your wellbeing and mental health too.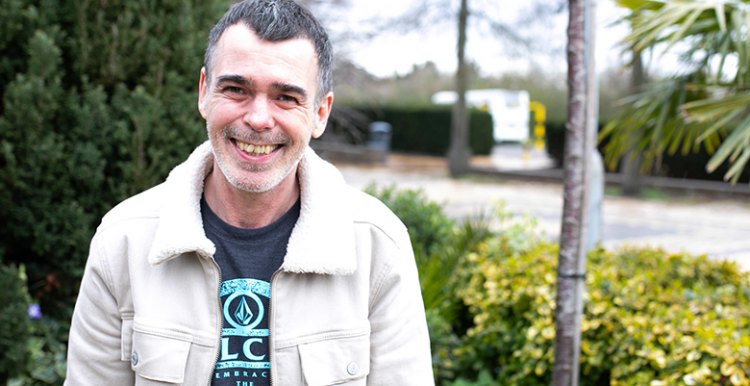 Our coronavirus survey which ran from May to August this year revealed that many people across Cambridgeshire and Peterborough have been struggling with their mental health and wellbeing.
Some have had to cope with exceptional challenges and sadness and all of us have had concerns and anxieties and changes to our daily lives.
People have experienced
Grief and bereavement
Financial stress, furlough and job losses
Social isolation and loneliness
Fear and anxiety of uncertain times
Disrupted services
Paused procedures, diagnoses, counselling and treatment.
And for those with existing mental health problems, the changes and cancellations have added to their challenges.
Six top tips
UK charity The Mental Health Foundation and the Every Mind Matters website have produced practical advice on living through the pandemic including:
1. Staying connected
At times of stress, we need company and support.  Use email, phone, social media and video conferencing to stay in touch with family and friends. Could you give a friend or neighbour a call and listen to how they are?
2. Talking about your worries
Sharing your concerns with someone you trust can really help.
3. Looking after yourself
Try to keep active, eat a balanced diet and take time to relax and get some restful sleep.
4. Managing your news intake
With so many stories out there, it's easy to feel overloaded and stressed. While it's important to say informed about what's happening locally, try to strike a balance. Limit how much news you watch or listen to and make sure you stick to reputable sources. 
5. Focusing on the things you can control
It's normal to be concerned about coronavirus and how it could affect your health. But if you feel intense anxiety, the advice is to focus on the things you can control such as who you speak to and where you get information from.
6. Keep doing the things you enjoy
From a family board game to a jigsaw puzzle, a podcast to a cycle ride – it's important to spend time doing something you enjoy.
Spending time outdoors and connecting with nature is good for our mental health and wellbeing.  Can you dodge the showers and get some green time?
Read more from the Mental Health Foundation
Read more on the Every Mind Matters website 
Good to know ...
Local organisations offering mental health support include
Cambridgeshire, Peterborough and South Lincolnshire Mind   
Website: https://www.cpslmind.org.uk
---
Lifeline
A free, confidential and anonymous telephone helpline service that is available on 0808 808 2121. The Line provides listening support and information to someone experiencing mental distress or if you are supporting someone in distress. Open 11am – 11pm every day.
Website: https://lifecraft.org.uk/our-services/lifeline/
---
Rethink Mental Illness
Provides carer support including a telephone support line (07783 267013) run by carers for other carers. 
Website: https://www.rethink.org/help-in-your-area/support-groups/rethink-carer-support-cambridgeshire-and-peterborough/
---
Find support online
Keep Your Head website 
A central point for information on keeping well, self-help and support services in Cambridgeshire and Peterborough. 
Website: https://www.keep-your-head.com/adults
---
QwellFree online support and wellbeing for adults in Cambridgeshire and Peterborough through CPSL Mind. Register to access online peer support, self-help resources, an online magazine and chat-based counselling.  
Sign up https://www.qwell.io/
---
Shout – Crisis Text Line
Text Shout to 85258
Website: https://giveusashout.org/
---
H.A.Y Peterborough
How Are You Peterborough brings together everything in Peterborough that promotes positive mental health. It spotlights local activities and courses that boost wellbeing. And also highlights support and services for local people from the NHS, local authority, third sector and community organisations. 
Visit the website www.haypeterborough.co.uk
Crisis point?
First Response is a 24-hour service for people in a mental health crisis.
Dial 111 and then choose option 2.
This service is for anyone, of any age, living in Cambridgeshire and Peterborough and connects to a trained mental health professional who will listen to your concerns and help you get the support you need.
They can offer advice over the phone, put you in contact with the crisis services or even refer you to a Sanctuary - safe places run by Cambridgeshire, Peterborough and South Lincolnshire Mind..
Caring for someone?  You can call 111 on their behalf too.
Can we help you?
Not sure what your options are? Get in touch with our Information Service and we will put you in touch with services and support organisations that can help.
Page checked 19 October 2021