Anyone with coronavirus symptoms can now be tested in the UK to see if they have the virus.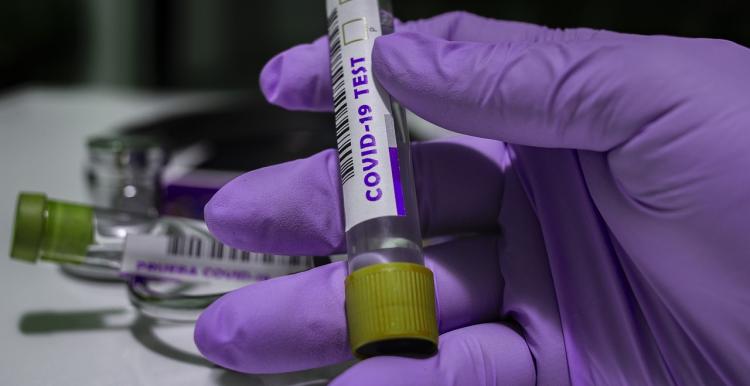 Correct as of 28 May 2020
Extended eligibility for the antigen test was announced by the Government yesterday. This test tells you if you currently have coronavirus.
Who can have a test?
Now, anyone (including under fives who were previously excluded) showing any of the three main coronavirus symptoms - a new continuous cough, fever, or, a loss or change to your sense of smell or taste (anosmia) - can get a test. 
However, people in hospital and essential workers including NHS and social care staff, are getting priority for tests. The government aims to carry out up to 200,000 tests a day.
Please help the NHS and only ask for a test if you or someone you live with has symptoms now.
Testing for those without symptoms
Staff and residents in care homes for older people or people with dementia can also have a test whether or not they have symptoms.
How to book a test
Use the NHS website 
If you are eligible for testing but don't have internet, you can call 119.
You need to have the test in the first five days of having symptoms.
It's best to ask for the test in the first three days, as it may take a day or two to arrange.
What the test involves
The test usually involves taking a swab of the inside of your nose and the back of your throat, using a long cotton bud.
You can do the swab yourself or someone can do it for you.
Where are tests carried out?
You can book a test appointment at a fixed or mobile testing site, or ask for a home testing kit and do the test yourself at home.   
How long does it take to get results?
Most people find out within 48 hours if they have visited a testing centre, or 72 hours if using a home test kit. 
A new on-the-spot test which gives the result in 20 minutes (without needing to go to a laboratory for analysis) is being trialled by the government to see if it will work on a big scale.
Test and Trace service launched
A new test and trace service launched across England on 28 May.
Some 21,000 contact tracers have been recruited to reach those who have been in close contact with someone who has developed coronavirus.
They will be overseen by experts from Public Health England and local government. 
People testing positive will be contacted by tracing staff to help identify anyone they have had close contact with and who could also be infected.
Anyone contacted by Test and Trace staff and told to isolate must do so immediately – whether they have symptoms or not.
How Test and Trace works
If you have symptoms
Step 1 Isolate As soon as you experience coronavirus symptoms, you must self-isolate for at least 7 days. Anyone else in your household should self-isolate for 14 days from when you started having symptoms.
Step 2 Test Arrange a coronavirus test immediately at nhs.uk/coronavirus or call 119 if you have no internet access.
Step 3 Results If your test is positive, continue the 7-day isolation period. Anyone in your household should also self-isolate for 14 days from when you started having symptoms. If your test is negative, you and other household members no longer need to isolate.
Step 4 Share contacts If you test positive for coronavirus, the NHS Test and Trace service will make contact within 24 hours and tell you how to share information about who you have been in contact with and where you have visited.
If you are contacted by Test and Trace
Step 1 Alert
You will get a text or email alert from NHS Test and Trace service if you have been in close contact with someone who has tested positive for coronavirus.  You should then log on to the NHS test and trace website, which is normally the easiest way for you and the service to communicate with each other – but, if not, a trained call handler will talk you through what you must do. Under-18s will get a phone call and a parent or guardian will be asked to give permission for the call to continue
Step 2 Isolate
You will be told to self isolate for 14 days from your last contact with the person who has tested positive. It's really important to do this even if you don't feel unwell because, if you have been infected, you could become infectious to others at any point up to 14 days. Your household doesn't need to self-isolate with you, if you do not have symptoms, but they must take extra care to follow the guidance on social distancing and handwashing and avoid contact with you at home
Step 3 Test if needed
If you develop symptoms of coronavirus, other members of your household must self-isolate immediately at home for 14 days and you must book a test . If your test is positive, you must continue to stay at home for at least 7 days and we will get in touch to ask about your contacts since they must self-isolate. If your test is negative, you must still complete your 14-day self-isolation period because the virus may not be detectable yet - this is crucial to avoid unknowingly spreading the virus.
Read more on the government website
Coronavirus app under development
The Government is continuing to develop an app to help contract tracing. It is currently being trialled on the Isle of Wight before being rolled out across the UK.  
Finding out if you have had coronavirus
Update: 21 May
The Government has announced it is buying over 10 million antibody tests and priority will go to health and care workers, hospital patients and care home residents.
This is a blood test which looks for antibodies to see if someone has already had the virus. However, a positive test for antibodies does not necessarily mean that a person is immune from catching coronavirus again.
So NHS and care staff testing positive will still need to use personal protective equipment and be monitored to see if they are at lower risk of re-infection.