Getting dental care during the Covid-19 pandemic
All routine dental care has been stopped due to the coronavirus pandemic. But there is still help available if you need urgent dental care.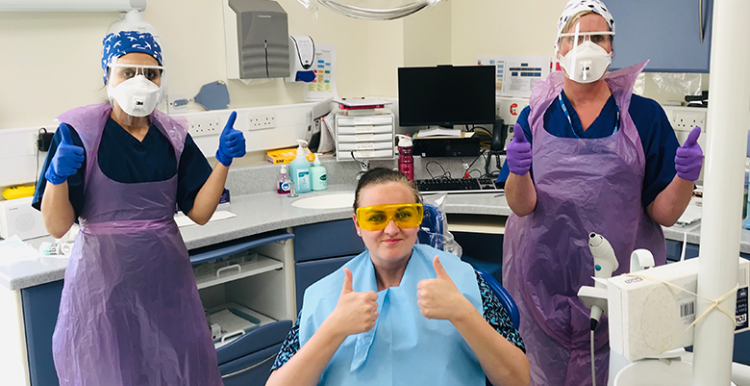 Contact your own dentist
In the first instance, contact your normal dentist. All NHS dental surgeries should be contactable, even whilst their doors are closed.
They will be able to refer you to a local Urgent Dental Centre (UDC) for emergency treatment if you need it. There are three UDCs in Cambridgeshire and Peterborough. And they are all set up to meet the requirements of social distancing. 
If you don't have a dentist
If you do not have a dentist or need help when your dentist is closed, then contact NHS 111 online services, available here 111.nhs.uk/ 
You can call 111 to speak to someone, but try and use the online service if you can.
NHS 111 will refer you to one of the local UDCs if you need to be seen. 
More information
NHS England have developed some guidance about dental services during the pandemic. This includes how much you will be charged.  Click here to find out more.
Dental Healthcare NHS run the three UDCs in Cambridgeshire and Peterborough. Find out what to expect if you are referred for treatment. Click here to find out more.